Being Valentine's Day, I have seen this song promoted on various social media outlets. The Beatles classic may never have been known without the group's German connection. You may be thinking, "Wait a minute, these guys were from Liverpool, England, weren't they?". Not exactly a German location but Lennon once said,  "I might have been born in Liverpool – but I grew up in Hamburg." (Hillman) You may not know that they really did not gel as a band until performing in Hamburg. In fact, this is when Ringo Starr joined the group.
Early Beatles: The Fab Four On The Verge Of Fame (allthatsinteresting.com) Beatles in Hamburg.
After the Beatles' promoter had two other bands drop out of being sent to Hamburg to play, he intended to send the young Beatles group. The McCarthy and Lennon families had objections to sending their teens abroad but were placated by the promoter telling the families things would be fine. If they had only known that Hamburg had grown to be a seedy place of nightclubs and prostitutes in its regrowth after WWII, they likely would not have agreed to send them.
Harrison, McCarthy and Lennon had all failed their exams for further schooling and decided sticking with the band was their best option for a career. Pete Best however did pass his exams and set his heart on becoming a teacher. Ringo Starr eventually replaced the drummer while the group was in Hamburg. The group recorded their first studio work as a backing band for Tony Sheridan on the German Polydor label. The credits changed the band's name to The Beat Brothers. The Beatles – Biography – IMDb
https://www.imdb.com/title/tt0406566/
The experience was not one of luxury. Their first night in Hamburg, they slept on a floor. Most of the early days of performing, they slept in a back storage room next to a restroom that always smelled of urine.  They played multiple sets a night for only £2.50 a day, seven days a week. They did not stop playing until two in the morning. The German customers found the group's name comical because "Beatles" sounded like Piedel in Low German which is a childish word for penis.  Cross, Craig (2004). Day-By-Day Song-By-Song Record-By-Record. iUniverse.

In an interview with John Lennon, he said that Hamburg was really like our apprenticeship for learning how to play in front of people. "We had to play for hours and hours on end. Every song lasted twenty minutes and had twenty solos in it. That's what improved the playing. There was nobody to copy from. We played what we liked best, and the Germans liked it as long as it was loud." Hillman, Bill. "Indra Music Club (Quotations taken from The Beatles Anthology)". Hillmanweb.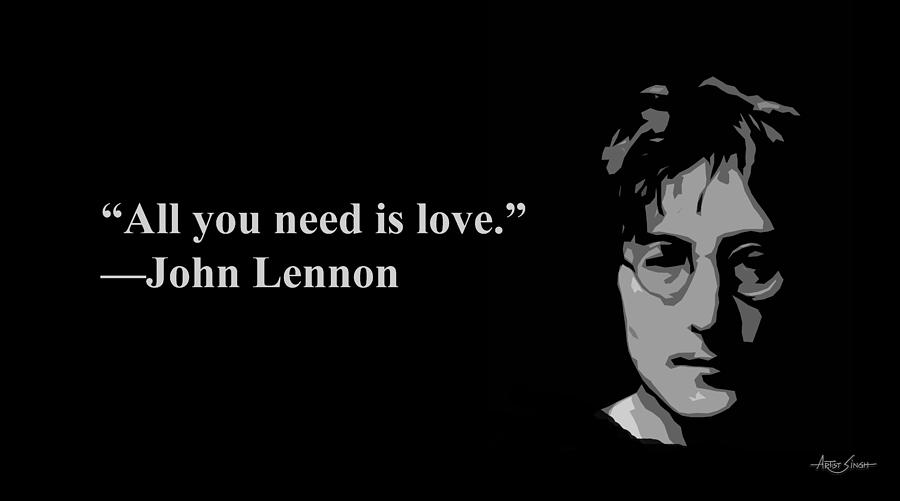 When the group began singing in Hamburg, they simply stood still and performed like they did in Liverpool, but they were shouted to "Mach schau, mach schau!" which meant to "make a show" for the customers. Harrison explained that this prompted Lennon to "dance around like a gorilla, and we'd all knock our heads together". ("The Beatles Anthology DVD (2003) (Episode 1 – 0:45:48) Harrison talking about "Mach schau".) 
1962 Star Club – Hamburg The Beatles at the Star-Club, Hamburg, 1962 – The Beatles Bible
McCartney recalled, "We got better and better and other groups started coming to watch us. The accolade of accolades was when Sheridan would come in from the Top Ten (the big club where we aspired to go) or when Rory Storm or Ringo [Starr] would hang around to watch us." One letter home revealed "
We have improved a thousand-fold since our arrival and Allan Williams, who is here at the moment, tells us that there is no group in Liverpool to touch us." (Hillman)You may be familiar with the concept of practicing anything repeatedly requires 10,000 hours of focused attention in order to make you a master or expert in the field. This realization was popularized in Malcolm Gladwell's 2008 book Outliers. In it, he highlights the Beatles as an example of this concept and that if it were not for their time in Hamburg, they would not have been the global sensation they became.
The Beatles ended up traveling to Hamburg five times between 1960 and the end of 1962. On the first trip, they played 106 nights, of five or more hours a night. Their second trip they played 92 times. Their third trip they played 48 times, for a total of 172 hours on stage. The last two Hamburg stints, in November and December 1962, involved another 90 hours of performing. All told, they performed for 270 nights in just over a year and a half. By the time they had their first burst of success in 1964, they had performed live an estimated 1,200 times, which is extraordinary. Most bands today don't perform 1,200 times in their entire careers. The Hamburg crucible is what set the Beatles apart

 Malcolm Gladwell on Joy, Gates and the Beatles — and on stage | Malcolm Gladwell | The Guardian
After the Beatles rose to popularity, they returned to Hamburg in June of 1966. The youth magazine "Bravo" brought them and although fans were following them elsewhere, Germany had not yet jumped on the Beatlemania bandwagon. In fact, some sources called them the "choir boys from Liverpool" before their arrival. Their fascination grew in their three-day visit and mass hysteria mounted throughout the country. With that tour, Beatlemania arrived in Germany.
June 1966: When Germany went wild over The Beatles′ blitz tour | Music | DW | 22.06.2016
By June 25, 1967, The Beatles became the first band globally transmitted on TV to an estimated 400 million people worldwide. Their new song "A You Need Is Love" was broadcast live during the show. The Beatles – Biography – IMDb The song went to the top of the charts worldwide (including West Germany).
I hope you have all the love you need today and always. Happy Valentine's Day.