All things holiday are in the stores now and one thing many consumers may be adding to their carts to keep the children busy is a Gingerbread House kit. I know my children and now my grandchildren enjoy decorating this confections every year.  How did this tradition start?
Long before the popularity of the fairytale of Hansel and Gretel losing their way in the woods and tasting the candy house of the witch, the tradition of a Gingerbread house already existed. French legend has gingerbread being brought to Europe in 992 by an Armenian monk, Gregory of Nicopolis (Gregory Makar).How an Armenian Monk Brought Gingerbread to the West | IANYAN Magazine Some thought the ginger held medicinal properties for stomach aliments.
An early medieval Christian legend elaborated on the Matthew account of Jesus' birth when the wise men brought him gifts.  In the story, ginger was the gift of one wise man who was not able to complete the journey to Bethlehem. He stayed in Syria and gave his ginger roots to the local rabbi who helped care for him and told him of the great king who would be born as the Savior. Bethlehem means "house of bread" and the wise man suggested adding ginger to their bread. Gingerbread as it is known today, hails from a long Medieval European tradition. https://en.wikipedia.org/wiki/Gingerbread_house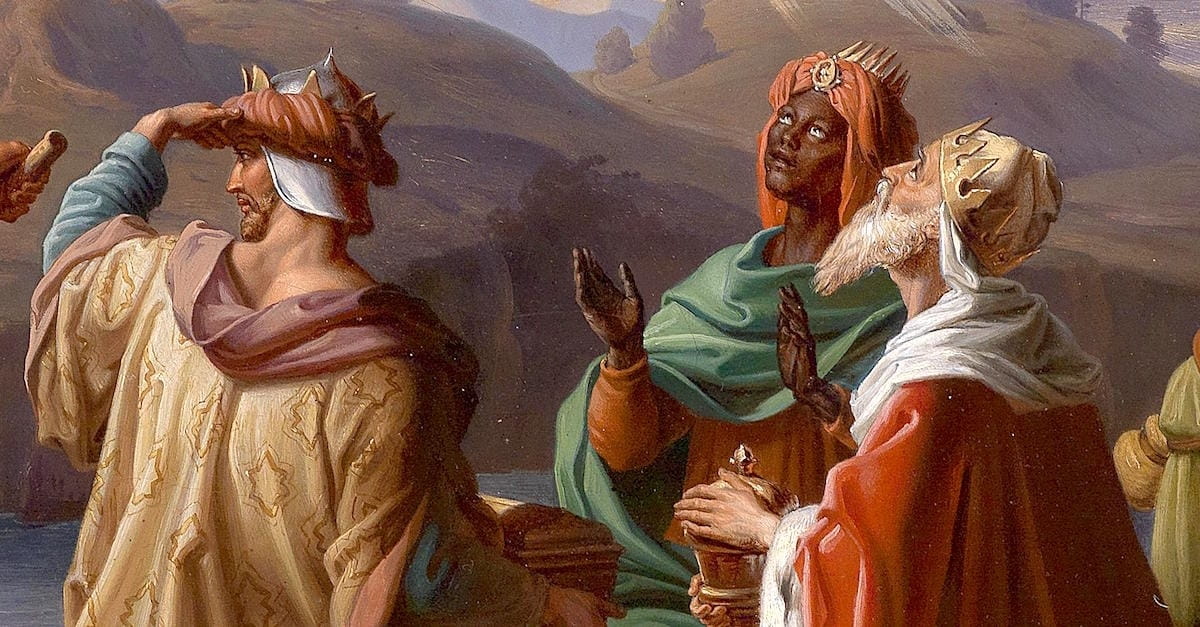 In 13th century Germany, Lebkuchen bakers recorded their recipes as early as 1296 in Ulm, and 1395 in Nuremberg. Nuremberg was recognized as the "Gingerbread Capital of the World" in the 1600s at the beginning of the guild of master bakers and skilled workers, creating complicated works of art from gingerbread. By the end of the 13th century, the custom spread across Europe.
Since the Middle Ages, gingerbread has evolved from bread crumbs, molasses or honey, wine, rosewater, and other miscellaneous ingredients to what it is today. It has always been easy to mold into shapes.  In her 2010 cookbook, Gingerbread, Jennifer Linder McGinn writes, "…the images varied widely depending on the occasion. Flowers and religious symbols, in fact, seem to have been as popular as royal figures and even quite bawdy, scantily clad lovers." Gingerbread: Timeless Recipes for Cakes, Cookies, Desserts, Ice Cream, and Candy  Gingerbread men were eaten by young woman in order to supernaturally attract future husbands.
By the 15th century German, gingerbread was taken so seriously that a baker must belong to the gingerbread guild to bake it. Holy Roman Emperor Frederick III distributed molds in his likeness to gain support. History of Wooden Molds Queen Elizabeth I commissioned life-sized gingerbread sculptures of royal guests of honor. Today, the most popular shapes in Germany are hearts and horses.
Gingerbread man history from Frederick III to Elizabeth I to L. Frank Baum to Shrek.
By the time the story of Hansel and Gretel was compiled into Grimm's Fairy Tales (1812), gingerbread had been writing a story of its own for generations. There are many recipes in cookbooks and online to make your own gingerbread. Some are like cake, others are like a hard baked cracker. Of course, there are many places to buy gingerbread flavored everything from coffee, candy, creamers, and lattes. It has become a holiday favorite. If this is a holiday tradition in your family or you are trying it for the first time, let me know. I'd love to see what you created.